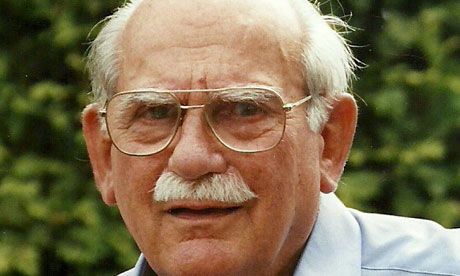 Cecil Lush, who has died of pneumonia aged 92, established his own architectural practice in London in 1949. In 1956 he was joined by Alfred Lester in founding Lush & Lester, which over the next 25 years was responsible for many award-winning projects in the capital. These included Nansen Village students' accommodation in Woodside Park; the residential development of Vane Close, Mulberry Close and Vane Mews in Hampstead; One Gardiners Corner in the City; Inter-City House in Whitechapel; and the Russian Trade Delegation building in Highgate. As architects for the Burton fashion group, Lush & Lester oversaw more than 100 Evans and Burton shops. They also built synagogues in Brondesbury, Mill Hill and Newbury Park, and houses throughout the UK.
For 27 years until his retirement in 1989, Cecil was architect to King Alfred school in Hampstead, which my brother Peter and I attended, with key buildings designed including the science and arts block and gymnasium. He was elected a fellow of the Royal Institute of British Architects in 1968.
Cecil was born in London and went to Christ's College school in Finchley. He was articled to Welch and Lander in 1935, who were influenced by Le Corbusier, and whose clients included London Underground and the London county council. At the outbreak of the second world war, Cecil was one of the first Jewish men to enlist in the Royal Engineers. Following distinguished service in France, including the exodus from Dunkirk, and in Burma and India, ascending to the rank of major, Cecil returned to London and studied for his architecture degree from 1946 at Regent Street Polytechnic (now part of the University of Westminster) before establishing his own practice. In 1952 he married Dolly Weisbort, a child psychotherapist at the Tavistock Clinic.
After retirement, Cecil retained a keen interest in architecture. He was pleased that although neither of his sons inherited his talent for draughtsmanship, we both became involved in social housing and regeneration. He was interested in cinema and opera, and wrote and had privately published Family Memories 1808-2002; this featured his war service and has been used by the Imperial War Museum and local museums in north London.
Cecil suffered a devastating stroke in 2005 but recovered sufficiently to enjoy visits from his family and many friends. He is survived by Peter and Ian, and three grandchildren. Dolly died in 2010.