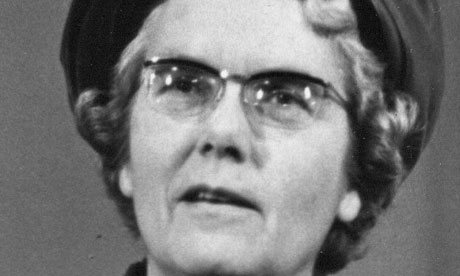 My friend Joan Tapsfield, who has died aged 97, was a senior civil servant in the National Savings department in London, where in the 1960s she was in charge of the operational work of more than 3,000 staff at the National Savings Bank (now known as NS&I).
Joan was born in London, one of the three children of Harold and Alic Tapsfield, and was educated in Finchley. Her teenage years coincided with the depression and instead of going to university, she joined the civil service, aged 17. She was involved in the Moral Re-Armament spiritual movement from the 1930s and after retirement offered her services to MRA. This led to a remarkable chapter in her life.
One evening in the 1970s she was listening to a radio programme from Northern Ireland, and she had a surprising thought: "That is where you ought to go and see what the establishment is doing." After only two short visits, Joan sold her home in Kent and moved to Northern Ireland. She lived there for the next 18 years, through the heart of the Troubles, working for peace with MRA. She later published her story as An English Pilgrim in Northern Ireland (1993).
Joan returned from Northern Ireland in 1995 to her beloved Kent, where she lived until her death. She is survived by her brother, two nephews and a niece, and six great-nephews and nieces.