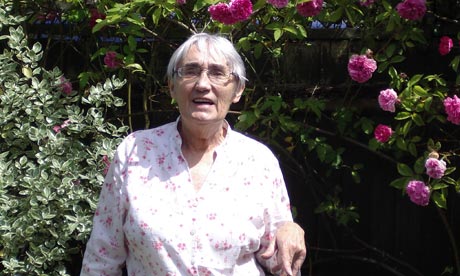 The life of my friend Annie Robson was marked by her dedication and commitment to the welfare of children and young people. Annie, who has died of lung cancer aged 69, worked for many years in Hertfordshire social services, helping children with special needs.
Born Ann Doran in Liverpool, she was one of the very few people from her neighbourhood to go to university. Her contemporaries at Birmingham, where she studied economics and political science, remember her as someone who was always willing to help fellow students. The sudden death of her father in her final year forced her to return to Liverpool to help her mother care for her five younger brothers. Soon afterwards, she met and married Alec Robson. They met through a shared passion for the theatre, and it was from Alec that Annie developed her lifelong enthusiasm for classical music.
Annie spent almost all of her working life in Hertfordshire, where she became a senior manager in the special education section. In the 1980s she was head of High Wick school in St Albans, a boarding school for severely disturbed children. But in her 50s, she took early retirement to work on a Voluntary Service Overseas project on child protection in Belize for two years.
Annie had a busy retirement. She took an MA in environmental studies at Middlesex University and started a PhD at Birkbeck College, London, where I met her. She volunteered at the Citizens Advice Bureau, curated an exhibition about the first world war at Stevenage Museum, and was active in the Stop the War campaign. She also volunteered at Anglesey Abbey, helping to care for its famous snowdrop collection. She was a regular contributor to the Guardian letters page and was known at the local shops where she collected her paper every day as "Guardian Annie".
Annie's marriage ended in divorce. She is survived by her children, Edward and Eleanor.