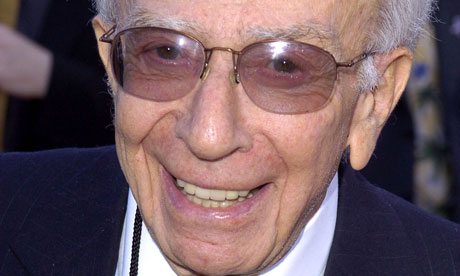 Sherwood Schwartz, the creator of television shows The Brady Bunch and Gilligan's Island, has died at the age of 94.
Sherwood, who was still producing television in his 90s, started out writing jokes for Bob Hope's radio show. Gilligan's Island was first broadcast by CBS in 1964, featuring seven travellers marooned on a deserted Pacific island.
Critics did not fall for its humour – but audiences loved its comedy. The show ran until 1967, and was later revived as a cartoon, several TV films and, in 2004, a reality series The Real Gilligan's Island, in which Schwartz was involved.
His nephew, Douglas Schwartz, said Schwartz had been working on a big-screen version of Gilligan's Island. "Sherwood is an American classic, creating Brady Bunch and Gilligan's Island, iconic shows that are still popular today," he said.
His uncle was a "second father," and a mentor who guided him through show business said Douglas Schwartz, who created Baywatch.
Schwartz launched The Brady Bunch – a story about a widow with three daughters who married a widower with three sons – in 1969. The show ran for five years and spawned a number of spin offs, as well as a hit 1995 film starring Shelley Long and Gary Cole.
"I think writers have become hypnotised by the number of jokes on the page at the expense of character," Schwartz said in an interview with the Associated Press in 2000.
"If a show is good, if it's written well, you should be able to erase the names of the characters saying the lines and still be able to know who said it. If you can't do that, the show will fail."
Schwartz grew up in Brooklyn, studied for a biological science degree, and landed a gig writing for Bob Hope when still in college via his brother, Al.