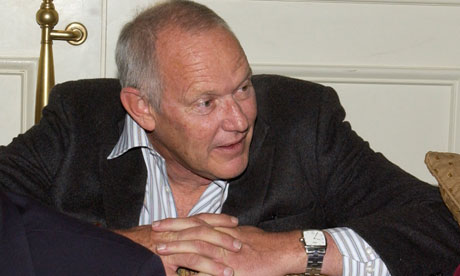 It is hard to think of Dave Williams, who has died of a heart attack aged 56, without conjuring up his mischief and joy for the act of living. In professional contexts, as a lawyer and an advocate across the world, representing the interests of his adopted homeland, Botswana, Dave exercised a steely rigour, but his humour was never far behind.
His integrity and ethical meticulousness reached far beyond his profession. From his practice in Botswana's capital, Gaborone, and in his private life, Dave was an articulate voice for civil and consumer rights, exercising a keen nose for fairness that did not fudge issues with messy sentiment; clarity and justice mattered.
Last year he attended the reconciliation on the island of Erromango, Vanuatu, of the death of his forebear and namesake, the missionary John David Williams, apparently eaten in an act of cannibalism in 1839. Dave attended the event with some misgiving and trepidation; his identity as a Motswana was coloured by a fierce belief in principled equality; he wasn't given to liberal guilt or agendas of retribution. The reconstruction of this particular history prompted some discomfort for him.
Dave's early years were spent in Kenya (his maternal relatives were founders of Greensteds international boarding school in Nakuru), and the family moved to Durban, South Africa, in the 1960s. Graduating from the University of KwaZulu-Natal, he spent several years in legal practice in Natal. However, an arbitrary opportunity saw Dave, his wife Ingrid, a GP, and their two young children establish their lives in Gaborone.
Dave built a house at Notwane that became a centre for music, painting and writing, and for celebrating and exploring the expressive and multicultural world of Gaborone. After Dave and Ingrid separated, he travelled the world, paints and pen in hand, to explore other places and other facets of himself. His great gift to all who knew him was an exceptional affection for humanity and a generous aptitude for friendship. Laughter and bad puns were shared across the beer and brai.
Dave is survived by his daughter, Liz; his son, Guy; and their respective partners, Simon and Malora.