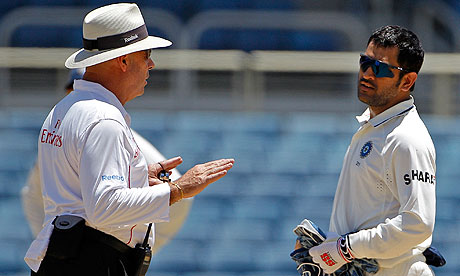 There was a funeral just up the road from Headingley on Thursday. It was for Martin Searby, one of the most truculent cricket writers the game has ever known. If he had experienced the usual depressing Headingley experience of random road closures, different every year, and collapsing Wi-Fi as England took on Sri Lanka in the second one-day international, he would have been red faced and angry before a ball had been bowled. In this case, rightly so.
The word "Searby" carried different connotations for different people. An obituary in the Times described him as "challenging company". Even in the world of Times obituaries it was quite a euphemism.
Searby – virtually everybody called him Searby – worked on the county cricket circuit when press boxes still bristled with purpose and a sense of self-worth and, after he had filed repeatedly for five evening papers, mostly ad-libbed with uncanny accuracy, and three radio stations, he had worked up quite a thirst.
In late evening when he turned to double scotch – "a gentleman's measure" – and his opinions became more aggressive, it was a courageous colleague who would not make their excuses and leave. Many a victim returned whey-faced to the press box the next morning to add another anecdote to the collection.
It was at the Scarborough Festival where Searby was at his most sociable and would hold court in the Royal Hotel when Hughie's Bar was the liveliest place in town. One night, a resident took exception to his behaviour and warned that her good friend the Lady Mayoress was due to arrive at any moment and she would see to it that he was evicted. At that point the Lady Mayoress appeared. "Searby, you old bastard," she screamed. "What are you having?"
One of Searby's most famous radio broadcasts came during a one-day match at Bristol in the late 1980s where Yorkshire faced Gloucestershire. Searby was convinced that Phil Carrick's captaincy days should be numbered and after a couple of lunchtime throat-warmers made carping reference to dropped slip catches falling from "Fergie's swelling belly".
A heavy Yorkshire defeat seemed inevitable, only for them to make such a dramatic recovery that victory seemed possible, whereupon Searby changed tack and launched a tirade against the filthy media-box windows and "a scoreboard clearly designed by Heath Robinson". It was cup final day in Yorkshire's local leagues and news reached us of how spectators were rushing to their cars to hear one of the most memorable pieces of drink-assisted commentary in Yorkshire cricket history.
That night I drove him across country to Sussex for a championship match, under impossible orders to get to the hotel in time for last orders. He fell asleep in the dark on the M4 with a lit cigarette in his lap and had I not noticed a flame arising from his shirt, neither of us might have survived the night. He slept through the subsequent stomach pummelling.
That Searby was a skilful professional journalist should be taken as read – Geoffrey Boycott employed him to ghost a book, and as the editor of his website, and Boycott is fastidious over every comma – but few players could handle the vitriol that occasionally poured from Searby's pen, his tendency to have favourites, or his unwavering belief that as a cricket journalist he had an absolute right to make trenchant judgment.
What was striking about his funeral at Dewsbury Moor Crematorium was the number of English umpires who turned out to pay their respect: the Holders, John and Vanburn, Barry Dudleston, John Hampshire, David Constant, Barrie Leadbeater, Rob Bailey and maybe a few I didn't bump into.
A clue to why came in the eulogy given by Searby's closest companion on the cricket circuit, the former Lancashire and Gloucestershire batsman David Green, a Wisden Cricketer of the Year in 1969, a batsman who believed a ball was there to be hit, an evening was there to be enjoyed and in between there was always a crossword to be done.
To Searby's mind, said Green, there was a key question to ask every cricketer: do you love the game? He resented people who took the game for granted, he hated blame shifting and he had romantic notions about how the game should be played. When it came to cricket, there was no greater idealist.
Cut open most county cricket umpires and you will find idealism writ large. By and large, they are an affable bunch, most of them up for a beer or two once the day is through with anybody, as long as you can show a deep appreciation of, and respect for, the game.
It is not hard to imagine the conversation if Searby had been propping up the bar. It would have concerned the dangerous rising trend of player dissent and the inability of the cricket authorities to take action.
Revealing off-the-record conversations is bad enough, revealing private comments made at a funeral is probably as bad as it gets. But suffice to say that India's assault upon the reputation of the Australian umpire Daryl Harper, so aggressive that Harper has chosen not to fulfil his farewell Test in Dominica, would have had an airing, as would the fact that India's new coach, Duncan Fletcher, is not averse to psychological pressure if it gains his team a decision or two.
Before too long Searby would also have been condemning the England and Wales Cricket Board for its failure to eradicate dissent in county cricket, up roughly 50% a year ago, and now at levels which umpires will tell you are worse than international cricket where behaviour is monitored by cameras, close-ups and stump mics. With the collapse of media coverage of county cricket, the stewardship of the first-class game has weakened.
Lack of respect for umpires is a lack of respect for the game. It demeans a game that has avoided the confrontational, psychological nonsense that disfigures football on a routine basis. Not to curb it will be the beginning of the end. Searby, for all his faults, would have seen that clearer than most. As he is not around to accuse the authorities of being "pusillanimous" (a favourite word — cowardly, with less chance of a libel threat), it seems right to do it for him. It is as good an epitaph as any.