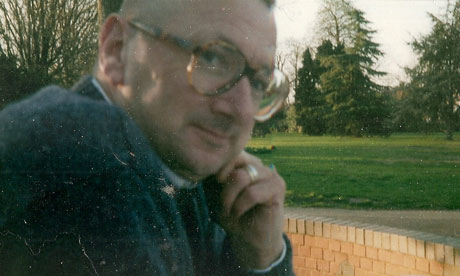 I met my husband, John Edwards, who has died of cancer aged 64, at a book launch in Hackney, east London, in 1988. We were drawn together by a love of the arts and our shared profession of teaching. John's two great passions were 20th-century American literature and the poets of the first world war.
John joined Portsmouth University that year, and created its highly successful PGCE secondary English programme. His major area of research became the concept of "student voice", which aims to engage secondary school students in the decision-making process in all areas of school life. John trained students to observe and give feedback to trainee teachers. Schools across the south of England pioneered this often highly contentious approach.
John grew up in Newport, Pembrokeshire. His father was a naval chaplain. An only child, John was asthmatic and spent a considerable amount of time alone, reading or walking across Newport Sands, transformed into the Nile delta with the introduction of a kepi and a toy rifle. It was undoubtedly due to these long periods of time, when he led a relatively isolated life, that John became such a sociable person. He sought company and developed the listening skills he later employed to such good effect in his professional life.
From 1971, he taught at King Edward VI school in Southampton. He directed productions at the school and at the Nuffield theatre and worked with the school of education at Southampton University – a partnership that continued until his retirement in 2009. One of his projects drew on the expertise of local authors, notably Jim Riordan, to lead workshops in reading and writing. In the early 1980s, John became head of English at Ysgol Dewi Sant, a school in St David's, Pembrokeshire. He recently worked with the NHS as an education adviser.
John had a prodigious knowledge of classical music. He would know not only the composer and the work, but often the performance and the artist.
He is survived by me and his stepchildren, Ngaere, Louisa and Greg.