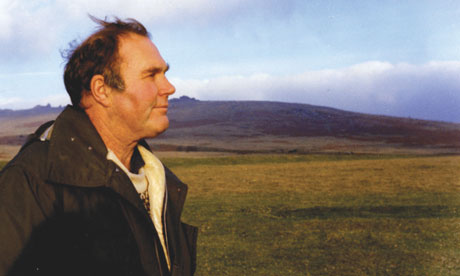 Pat Evans, who has died aged 89, was one of the generation of post-second world war farmers motivated by the vision of feeding the world's fast-growing population. They believed that farming communities, and the industry itself, could shake off their stifling traditions and build a new future.
This new mood eventually became manifest in a worldwide network of farmers known as the Farmers' Dialogue, which Pat and others launched in 1994. Its aim is to promote shared values for the land, the environment, forestry and family life. Pat firmly believed that there is a common language, and often a shared way of looking at the world, between people who work the soil wherever they come from, not least through their religions. He spelt out his wide-ranging ideas in two books, Farming for Ever (1996) and A Hand to the Plough (2006).
After graduating in agriculture from Cambridge in 1943, Pat served in the Ministry of Agriculture. Then he gained experience on farms in Britain and France, where he formed enduring links, before returning to his family's land at Whitbourne in Herefordshire.
Not everything went according to plan. Pat made an abortive foray into a heavily oil-dependent grass-drying system. But despite agricultural surpluses and low prices, he and many others like him did indeed lay the basis for today's modern farming industry. In 1961 the BBC filmed his new pig unit – considered revolutionary at a time when modern units, purpose-built for large numbers of pigs to be managed with minimum labour, were still a rarity.
His ability to combine the hard work of running a farm while being in constant touch with farmers in other countries brought him an extraordinary range of international contacts. The Farmers' Dialogue, which he was able to develop after his retirement in 1988, grew out of this. He took part in Farmers' Dialogues in Thailand, Cambodia, India, Poland and the US as well as visiting Ukraine, Kenya, Canada, Australia and New Zealand.
Pat also wrote poems, some of which were published. He lived at Whitbourne for most of his life until moving to a nursing home in Bromyard in 2009. He is survived by his wife, Kristin, whom he married in 1962.